---
E-mail client setup
POP3 Server:
mail.iklub.sk
SMTP Server:
mail.iklub.sk
POP3 Server uses SSL - port 995
How to set up SSL connection over POP3 in Outlook Express
In the menu click on the submenu Tools and then on the item Accounts....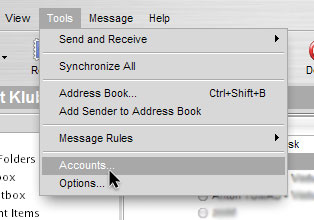 An "Internet Accounts" window opens up. In the tab Mail choose your DORM e-mail account and click Properties.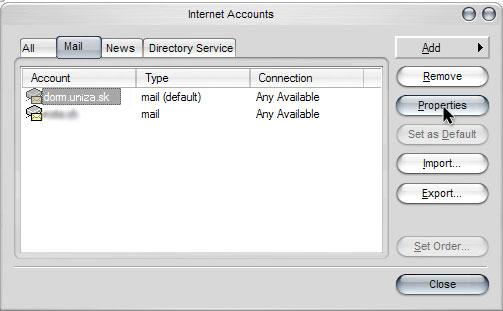 In the newly opened dialog window choose the Advanced tab. Check the box as you can see in the picture.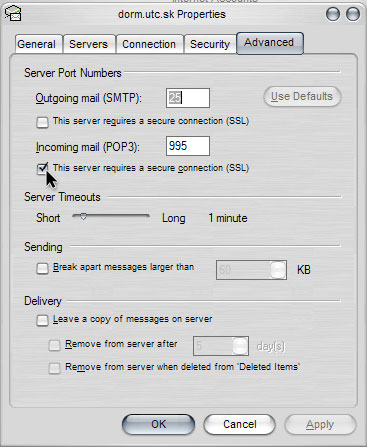 It should be working now. The client will reminder you that the server uses a security certificate and that you must press Yes to continue. We recommend to press Yes, as shown in the picture.